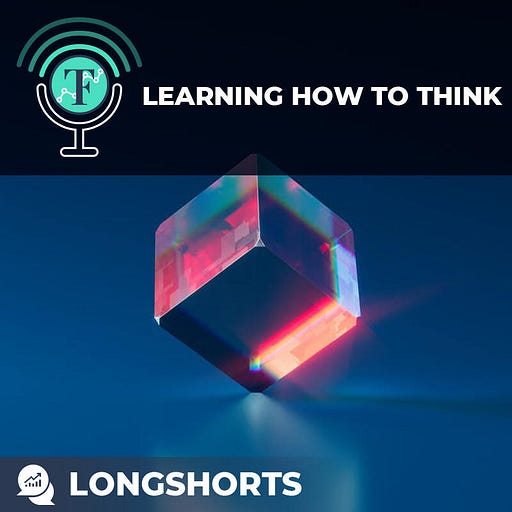 Mar 4, 2022 • 46M
S5 Ep114: Teaching Children How to Think With Sonia Notani of BrainGymJr
Welcome to LongShorts! A TRANSFIN. Podcast where Nikhil Arora (https://twitter.com/Nikhil26A) and Sharath Toopran (https://twitter.com/SharathToopran) converse with entrepreneurs and business operators running successful startups, profitable SMEs and family promoted firms on one end, and top investment professionals representing VC/PE/credit funds on the other. The objective is to bring out an "actionable" perspective converging the world of business and investing.
Does your child struggle with instructional learning? This week in LongShorts, we speak with Sonia Notani, the co-founder of BrainGymJr - a technology startup that aims to teach children how to think and apply their school-based knowledge from a young age. Focused specifically on Mathematics, English and real-world skills, BrainGymJr is gamifying learning by presenting simple concepts (e.g. ratios) within a problem-solving framework (e.g. ratios of a pizza) - one game at a time!

Choosing not to identify strictly as an edtech company, Sonia talks about the complex value chains underlying education, the various stakeholders at play and the critical inputs needed to create a product such as hers. 

Listen in for an engaging conversation!