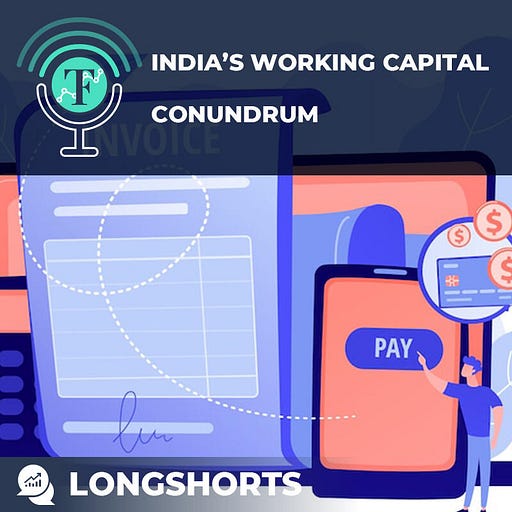 Apr 6, 2022 • 54M
S5 Ep117: Decoding Indian Companies' Working Capital Conundrum With Mohan Krishnan of Global PayEx
Welcome to LongShorts! A TRANSFIN. Podcast where Nikhil Arora (https://twitter.com/Nikhil26A) and Sharath Toopran (https://twitter.com/SharathToopran) converse with entrepreneurs and business operators running successful startups, profitable SMEs and family promoted firms on one end, and top investment professionals representing VC/PE/credit funds on the other. The objective is to bring out an "actionable" perspective converging the world of business and investing.
We speak with Mohan Krishnan, the co-founder of Mphasis, one of India's largest listed IT and BPO company. He is also the founder of Global PayEx, a B2B fintech company focused on improving working capital efficiencies through optimisation of a company's Account Receivable and Account Payable cycles. 

Having over 30 years of rich experience in financial services-focused information technology, Mohan explains how traditional banking channels are ill-equipped to give a complete and contextualised picture of one's working capital situation, and the need to combine one's AR/AP cycle in real time with value-added lending solutions. From this, we go on to discuss the uniquely India-specific challenges afflicting our unsecured lending markets and why. 

Listen in for a super-fascinating and nuanced discussion.