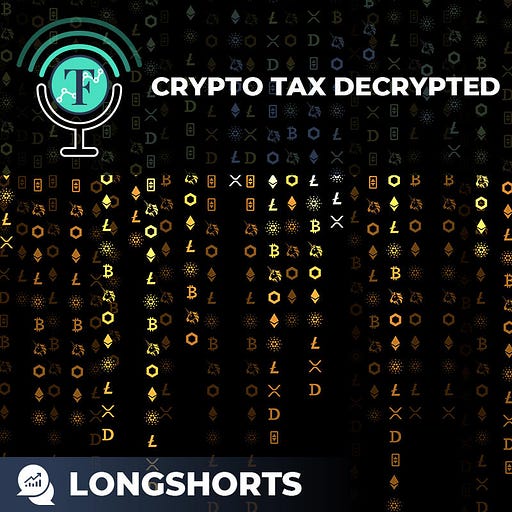 Apr 22, 2022 • 49M
S5 Ep118: Understanding Crypto Taxation in India With Harsh Bhuta of Bhuta Shah & Co. LLP
Welcome to LongShorts! A TRANSFIN. Podcast where Nikhil Arora (https://twitter.com/Nikhil26A) and Sharath Toopran (https://twitter.com/SharathToopran) converse with entrepreneurs and business operators running successful startups, profitable SMEs and family promoted firms on one end, and top investment professionals representing VC/PE/credit funds on the other. The objective is to bring out an "actionable" perspective converging the world of business and investing.
We speak with Harsh Bhuta, Partner at Bhuta Shah & Co. LLP, a Mumbai-based premier Chartered Accountant and Law firm, which deals closely in audit, taxation, advisory and corporate finance. 

Harsh shares his insights on the way cryptocurrency regulation - in particular, taxation - is taking shape in India. As a seasoned tax consultant, he breaks down the new rules and implications for Indian crypto investors as the country takes a (supposedly) accommodative approach towards regulating this enormously popular asset class. Despite commending its merits, Harsh is rather circumspect and feels that the framework is currently very tight, out-of-touch with global precedents and would not be conducive to attracting institutional volumes - unless regulations evolve fast enough. Will India miss the bus?

Listen in for an enlightening conversation.