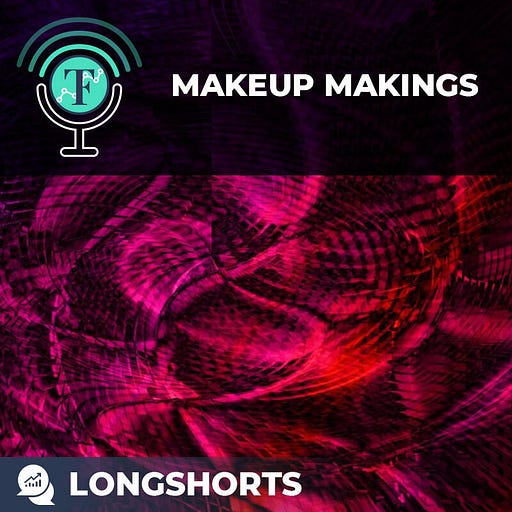 May 27, 2022 • 48M
S5 Ep122: How to Make a Mark in the Phygital Commerce of Makeup and Cosmetics With Priyank Shah of Renee Cosmetics
Welcome to LongShorts! A TRANSFIN. Podcast where Nikhil Arora (https://twitter.com/Nikhil26A) and Sharath Toopran (https://twitter.com/SharathToopran) converse with entrepreneurs and business operators running successful startups, profitable SMEs and family promoted firms on one end, and top investment professionals representing VC/PE/credit funds on the other. The objective is to bring out an "actionable" perspective converging the world of business and investing.
We speak to Priyank Shah, Co-Founder and Director of Renee Cosmetics, an up-and-coming player disrupting the Indian makeup and cosmetics industry. He walks us through the challenges of creating a phygital commerce company with a differentiated offering in a very competitive sector. Moreover, Priyank walks us through his experiences of building Beardo, his former venture, and how it shaped his journey at Renee. Innovation is the key to success in the beauty and personal care segment, he says, as it helps product experiences resonate with the users. Cultivating on these insights, he aims to lead Renee to newer heights of success, building upon the remarkable growth the company has witnessed recently. 

Listen in for an enlightening conversation.