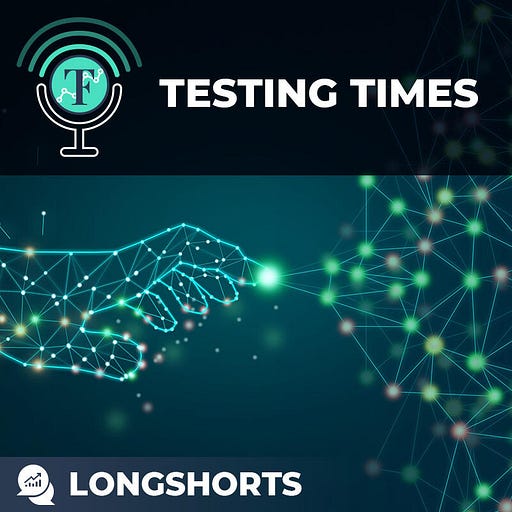 Sep 10, 2020 • 36M
S5 Ep85: How Edtech Startups in India Became the Next Big Thing with Ashutosh Kumar from Testbook.com
Welcome to LongShorts! A TRANSFIN. Podcast where Nikhil Arora (https://twitter.com/Nikhil26A) and Sharath Toopran (https://twitter.com/SharathToopran) converse with entrepreneurs and business operators running successful startups, profitable SMEs and family promoted firms on one end, and top investment professionals representing VC/PE/credit funds on the other. The objective is to bring out an "actionable" perspective converging the world of business and investing.
The embrace of technology by fields of learning and education has transpired on an accelerated basis during COVID-19, allowing startups in India with a strong edtech core, including equipment for virtual online classes and smart classrooms, to be well positioned to benefit from this behavioural shift. 
Testbook.com - an end-to-end learning platform with a focus on Government job entrance exams, is one such company. Luckily we had a chance to catch up with Testbook's Co-Founder and CEO Ashutosh Kumar, whose unique vantage point makes him naturally appreciative of the dichotomy between tremendous potential and significant complexity, when it comes to cracking solutions for education problems in India.
Listen in to hear his thoughts on how edtech has fundamentally changed over the last six months...and how he views this evolution in the education startup ecosystem.